 G. G. Automotive Gears Ltd.
R&D
For the last four decades, GGAG has continually developed its dedicated R&D department to stay abreast with technological improvements in the engineering department. The company has developed several product prototypes and continues to invest in R&D. GGAG has been certified as a center of excellence by DSIR, Govt. of India
Tool Manufacturing
GGAG has an extensive in-house machine shop to manufacture jigs, tools, fixtures and dies. Proof machining of forgings is also done in the same set up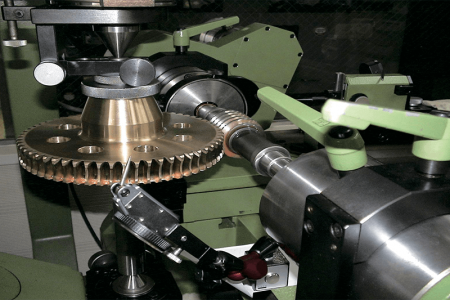 Quality Control
GGAG prides itself in having an "engineering school of thought" that delivers products of the highest quality, resulting in extremely low rejection rates. Our state-of-the-art Klingelnberg P100 precision measuring center ensures fast and accurate measurement acquisition through a high-precision workpiece turntable.
Our metallurgical laboratory fully equipped with metallurgical microscopes, Jomminy test apparatus, universal testing machining centers, micro-hardness testers, and pyrometers ensure the highest quality standards.
GGAG is an ISO 9001:2015 and OHSAS 18001 certified company. We adhere to global standard processes through our integrated management systems.